Powder Coating West Midlands
Powder coating is a finish created by the application of a dry powder. The powder is electrostatically bonded to the item to be powder coated and then heated, forming a hard, tough, even skin with no runs. Because of the heat used in the curing process, powder coating is primarily used on metal, for example white goods, aluminium castings and extrusions, car and motorcycle parts. It is therefore widely used in the aerospace and automotive industries and has military applications.
At Protech Coatings Ltd we have years of experience in the powder coating process and you are assured of a quality coating/finish whatever your product.
Why not contact us to discuss your project?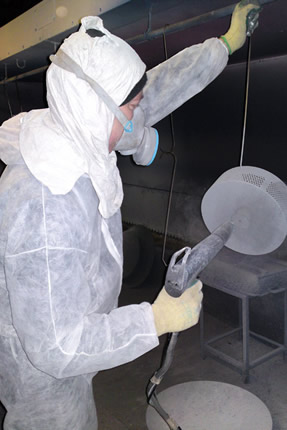 Powder coating in the West Midlands, Wolverhampton by Protech Coatings