Applications we employ:
Powder Coating, Paint Spraying, Wet paint Spraying, Stove Enamelling
Protech Coatings is a quality bespoke Powder Coating & Wet Paint Spraying Specialist delivering the best custom styling paint finish. Specialising in coating Industrial machinery, Motorbikes, Ventilation Ducting, Metal Frames and all Industrial components that need a customised quality paint finish. We can handle all sizes/ quantity and our specialist sprayers will give you the best finish possible.
We also offer a bespoke paint restoration service in wet & powder coating enabling us to paint restore wheels, motorbikes, reconditioned car parts, bikes & much more.
All colours can be applied including our new Chrome and Candy colour finish.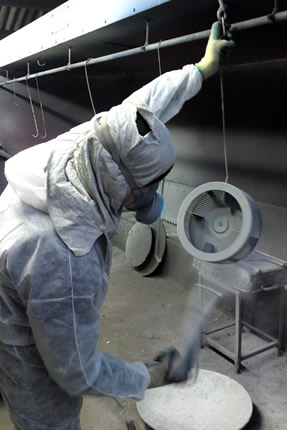 Stove Enamelling, Wet Spraying and Powder Coating in the West Midlands by Protech Coatings